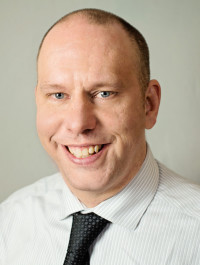 Jesse Kardong, MA, LMFT
Jesse is a Licensed Marriage and Family Therapist. The role of therapist is a "second career" for Jesse, who previously spent nine years as a licensed teacher. Jesse primarily works with children and adolescents in his therapy practice. His clinical interests include anxiety disorders, obsessive-compulsive disorders, behavior disorders, parent consultation, and client advocacy.
Jesse's therapeutic approach is to work closely with clients and parents/guardians to identify strengths, learn new strategies for coping, and come up with practical solutions to life's challenges. An ardent believer in the healing power of creativity, Jesse attempts to bring a combination of enthusiastic playfulness and steadfast professionalism to each session. He enjoys spending his spare time reading, listening to/playing music, shooting baskets, and re-watching the first three Star Wars movies.