Office Counseling Services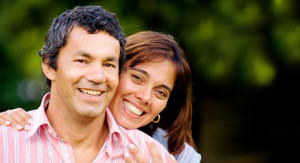 Licensed Therapists Specialty Areas Include:
Depression and Anxiety Symptoms and Treatment
Post Traumatic Stress Disorder (PTSD)
Attention Deficit Disorder/Attention Deficit Hyperactivity Disorder
Adjustment Disorders
Asperger's, Autism, and other Related Disabilities
Marital and Family Conflict
Grief and Loss
Counseling Techniques Include:
Cognitive Behavioral Therapy
Relaxation Techniques
Eye Movement Desensitization and Reprocessing (EMDR) for Trauma
Behavioral Programs for Children
Social Skills Training
Parenting Skills Training
Conflict Resolution Skills
Communication Skills
Family Systems Therapy
Top 10 Reasons to Work With a Counselor:
To help your child/teen regain control of emotions and behavior
To reduce conflict and arguments with spouse or significant other
To feel happy, energized and motivated
If you want to reduce stress and excessive worry
To ease the pain of loss of a family member, spouse or friend
To help your child have a better experience in school
To promote healing from various forms of trauma (e.g. physical/sexual abuse or injury, veterans issues)
For help with problems at work
To learn how to find friends and improve your social life
To learn more about yourself
Working With a Counselor:
When you call in we share contact information with each other
We gather insurance information
If we are not in your network we inquire about out of network benefits
Therapists are assigned based on your individual needs
You have the option to pay cash if you do not wish to go through insurance.
Please call us if you have any questions about our services: (763) 544-1006. Your privacy is respected.