Frequently Asked Questions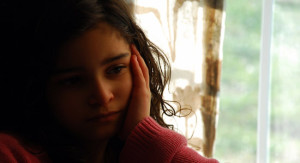 Top 10 Reasons to Work With a Counselor:
To help your child/teen regain control of emotions and behavior
To reduce conflict and arguments with spouse or significant other
To feel happy, energized and motivated
If you want to reduce stress and excessive worry
To ease the pain of loss of a family member, spouse or friend
To help your child have a better experience in school
To promote healing from various forms of trauma (e.g. physical/sexual abuse or injury, veterans issues)
For help with problems at work
To learn how to find friends and improve your social life
To learn more about yourself
Frequently Asked Questions (FAQs)
I've never seen a counselor or therapist before. What should I expect?
The first session or two are a process of getting to know each other and together identifying areas to sort out and work on for your benefit. You are always in control of what you want to work on and how deep you want to go. You can expect to work with a licensed and well-trained counselor/therapist accountable to maintaining professional standards of practice through their respective boards (e.g. Board of Psychology, Board of Licensed Marriage and Family Therapists, Board of Social Work). You can terminate services at any point along the way with no pressure or financial obligation beyond services already received.
How can I be sure that my personal information is confidential?
You can rest assured that every member of our qualified staff places the utmost importance on respect and confidentiality. From the initial phone consultation to office, home or school counseling to insurance and billing information, you can be confident that your personal information and anything you share with your therapist will be secure, safe and confidential. David Hoy & Associates are HIPPA compliant. Any personal information retained on paper is stored in locked file cabinets within offices that are locked at the end of each working day.
Where do you offer counseling services?
We offer counseling services in a wide variety of settings so that we can most effectively help children, teens, adults and families work through issues and achieve balance. Office counseling services are provided for individuals and couples struggling with problems of everyday living. In-home counseling services are provided for families struggling with more complex problems who may be involved in social services or community corrections. School services are available on site in schools including staff consultation and a wide variety of trainings and workshops related to the school environment. Learn more about the wide variety of counseling services we offer on our Services page as well as our office locations in Golden Valley, Chaska, and Hutchinson on our Contact page.
What kinds of issues can you help people with?
Our trained, licensed therapists specialize in a wide array of issues commonly experienced by children, teens, adults and families. We particularly specialize in helping people recognize the symptoms of depression and anxiety, and offer effective depression and anxiety treatment to help kids, teens and adults regain balance and find relief. Our focus on teen depression allows us to offer innovative depression treatment that can help your child live a happier, healthier life. If you or a loved one is struggling with symptoms of depression or anxiety, we encourage you to give us a call.
What ages do you work with?
We work with children and families of all ages. Visit our Services page to learn more about the office counseling, in-home counseling, and even in-school and community-based counseling and psychological services we offer.
How do I pay for the counseling services?
For more traditional office counseling services you have a choice to go through private insurance or pay out of pocket. If you choose to go through insurance, we gather information in the initial phone call and screen for benefits. You may have deductibles to be met and/or copays based on your individual plan. We will provide this information up front so you know what to expect. The less traditional home-based services are mostly paid out of pocket or through Medical Assistance/Pre-paid Medical Assistance Programs (PMAPS). In some situations, private insurance will pay for in-home services. School services are paid by funds from respective districts.
What if I'm not sure whether you can help me with my issue?
We encourage you to give us a call for a free, 20-minute phone consultation with one of our licensed therapists. This allows you to ask any questions you might have about therapy or the counseling process, and we can also discuss which treatment options are right for you or your loved ones.
We encourage you to contact us with any further questions you might have at 763- 544-1006. We look forward to working with you.